In-Home Alzheimer's Care
Albuquerque Families Trust
Let Home Care Assistance of Albuquerque help your family in the progression of Alzheimer's Disease. We train our care staff in our proprietary Cognitive Therapeutics Method™ so clients receive one-to-one mental stimulation.  Cognitive Therapeutics Method™ is an activity-based program designed to prevent on the onset of new forms of cognitive decline.  Our highly trained, compassionate and experienced Alzheimer's caregivers, assist seniors with activities of daily living and personal care to:
Combat depression through companionship
Maintain proper nutrition through prepared meals
Ensure safety through friendly observation
Social interaction helps keep the mind sharp
Exercise improves physical and emotional health and blood flow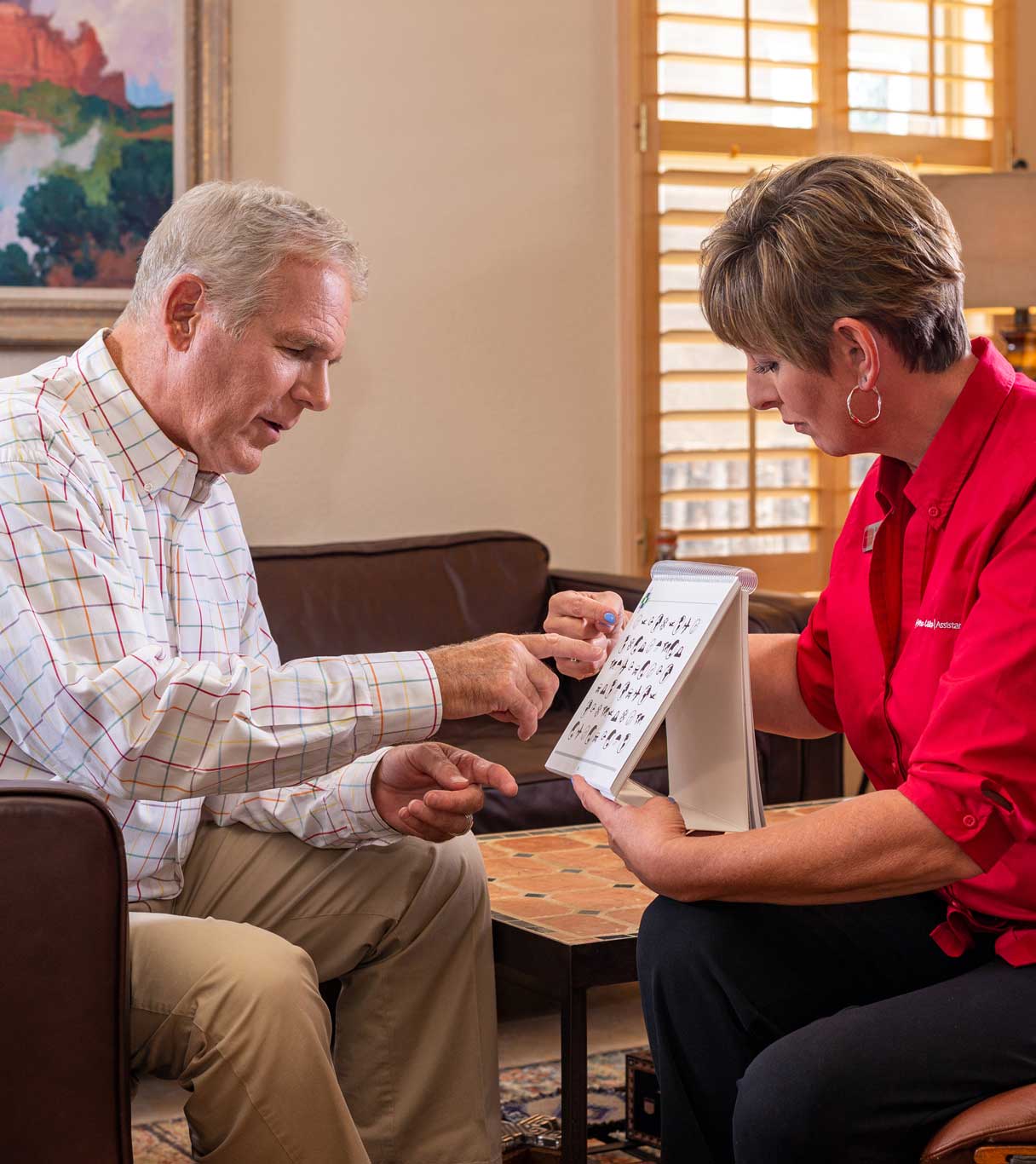 Home Care that Makes a Difference.
Our commitment to excellence makes us the premier home care company and maintains our reputation as the "live in specialists".
"On behalf of our entire family, we should like to thank you for the wonderful care you gave to our father Howard in his home. Dad was particularly fond of Michael as a caregiver. It takes special people to work with those who are frail. Thank you again for your support and patience with all of us during a difficult time."
– Jim, Carolyn, and John K, Albuquerque New Mexico