Albuquerque's Premier Home
Caregivers
We Employ The Best Caregivers!
Albuquerque Home Care Assistance employs over 200 dedicated, professional and compassionate Care Staff. We take great pride in hiring, training and retaining the best Caregivers in the local industry. Our rigorous Caregiver screening process enables us to choose the most skilled and qualified Caregivers in Albuquerque. We are proud to present some of our passionate and experienced Caregivers below who have dedicated their time and energy to serving our clients.
"They care about clients, they care about us as caregivers. They are there for us, we have 24-hour reporting – there is always someone there to assist you when you need them to make everything better for all involved. "
– Laurie S, Caregiver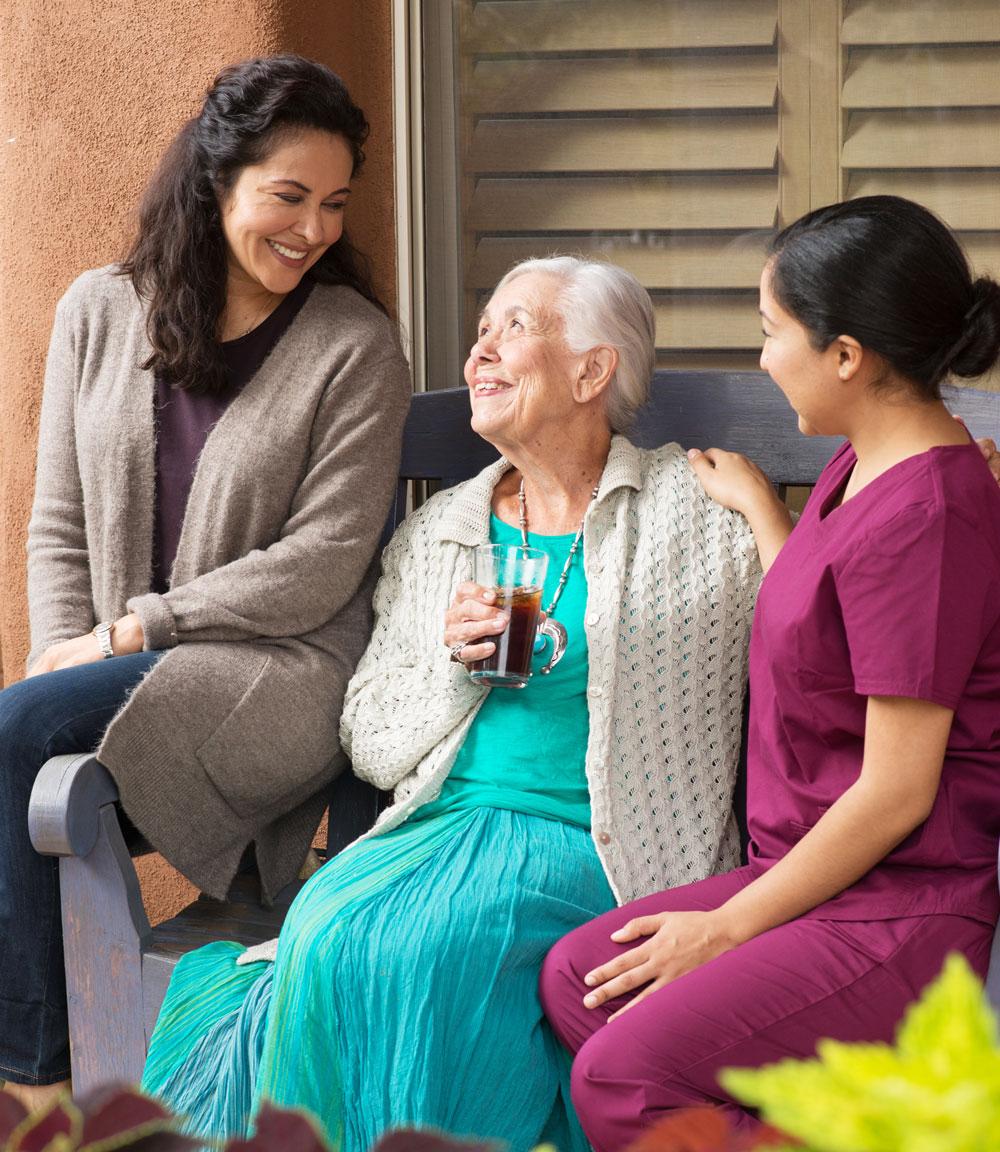 Our Caregivers are the heart of our company.
Click on images to enlarge.
We take a
thoughtful three-tiered approach

in how we select caregivers to join our team.
First, we look for people that are kind, compassionate and caring – all of which are essential traits for our Caregivers. We want to ensure that our clients feel cared for, supported, and respected.
Second, our applicants go through a rigorous background screening process upon hire (and ongoing) to ensure that your loved ones feel safe and secure in their homes.
Third, our Care staff are required to pass a certified nurses' aide exam, complete 40 hours of training each year so that they can effectively serve our clients and their individual needs. Our training program includes First Aid, CPR, Infection Control, Fall Prevention, transferring, dementia care and so much more. Each year, our Caregivers complete at least 10 continuing education hours of training to keep their skills current.
With our hiring approach, our Caregivers are able to provide our clients with superior service in a loving and respectful manner.
Home Care Assistance of Albuquerque is New Mexico's only Home Care Pulse Provider to earn the Home Care Provider of Choice Award for 9 Consecutive Years