Albuquerque's Premier
Home Care Team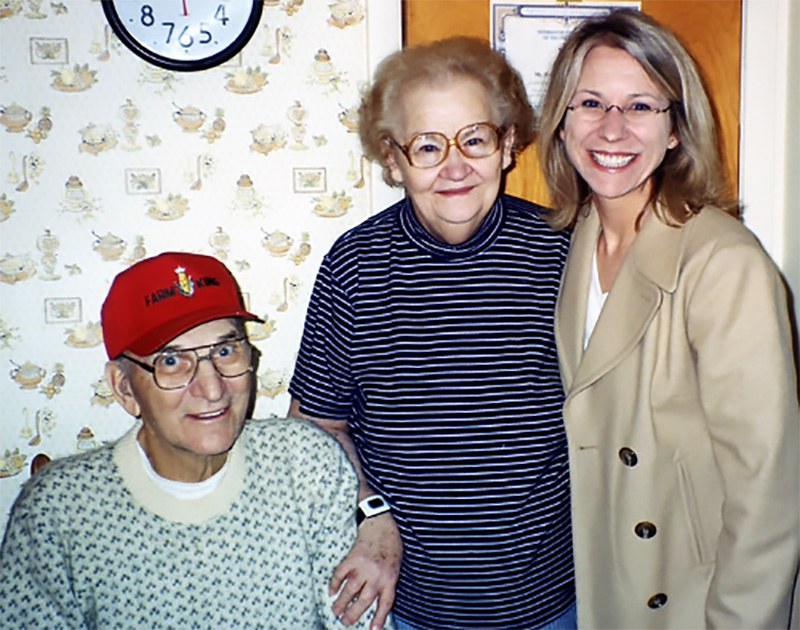 Susan Bruketta, Founder/CEO with her parents.
We know. We've been there too.
"I started Home Care Assistance of New Mexico after I had a less than ideal experience with hiring in-home caregivers for my parents who lived 1500 miles away.
Dad had experienced a severe stroke, and not long afterwards, Mom also declined and became bedbound. They needed help fast. I found in-home help through a local agency and private referrals. Soon the caregivers began missing appointments, arriving late, switching shifts with friends, and exhibiting other "poor judgement". One day, the "caregiver" brought her child to work and used my parent's private automobile for her personal errands. It was clear that my parents care was not her priority and my parents did not always receive the level of care they deserved."
Our Team
All
Admin
Care Managers
Employee Care
Nursing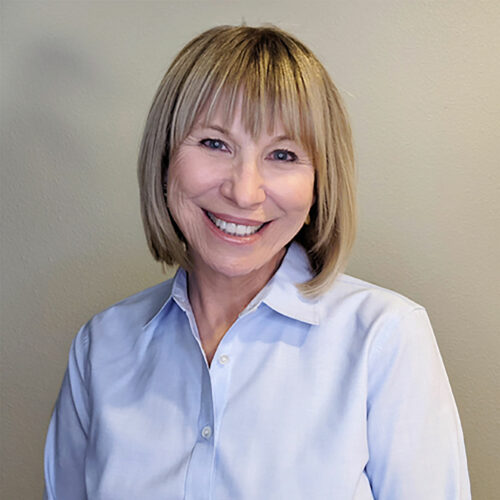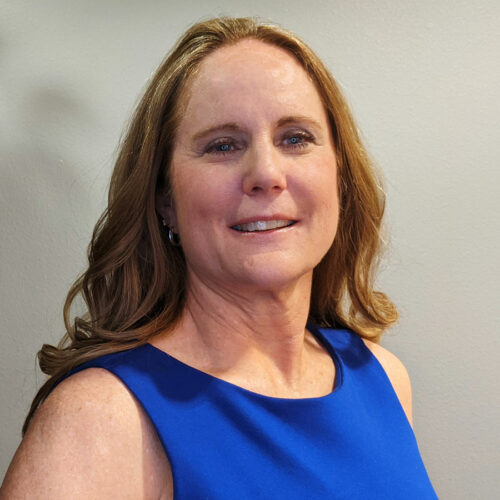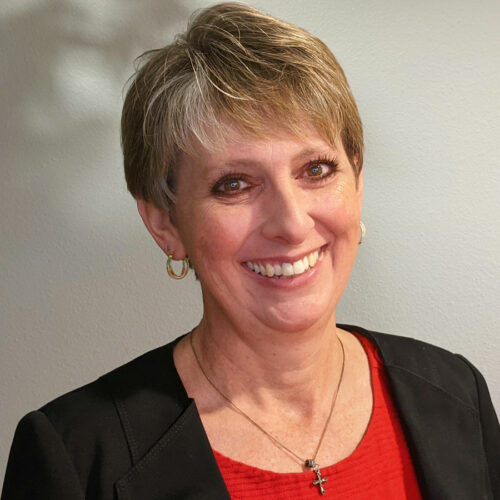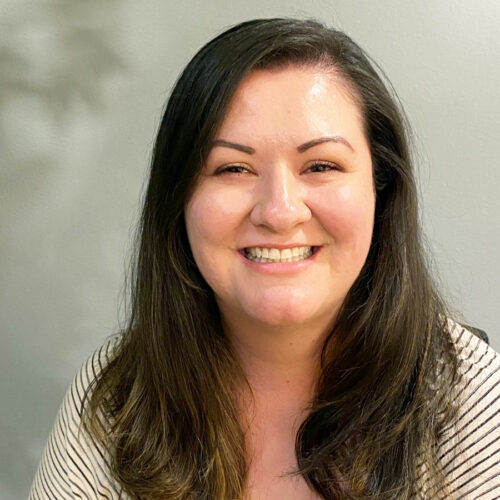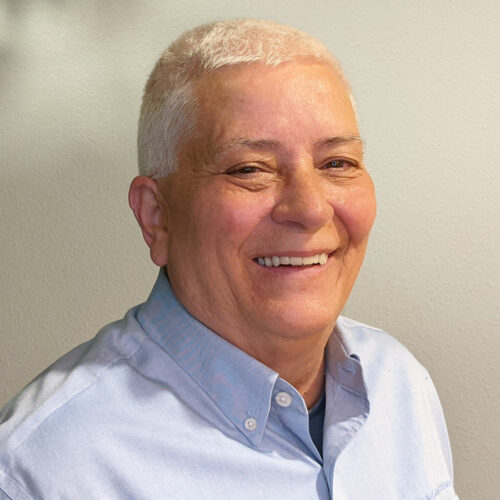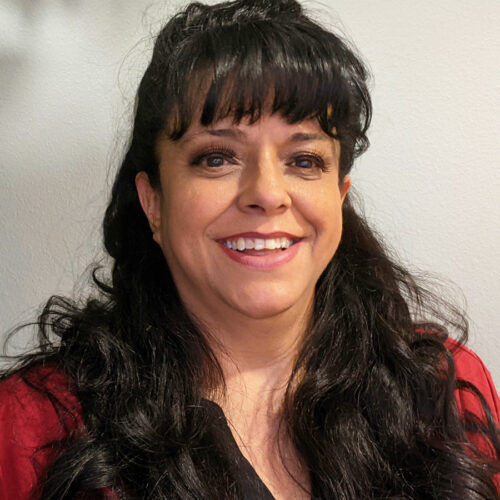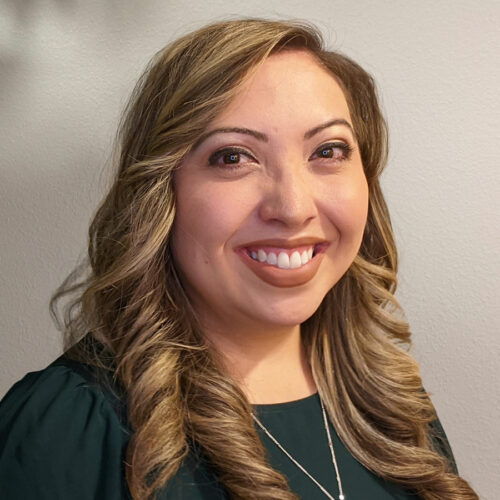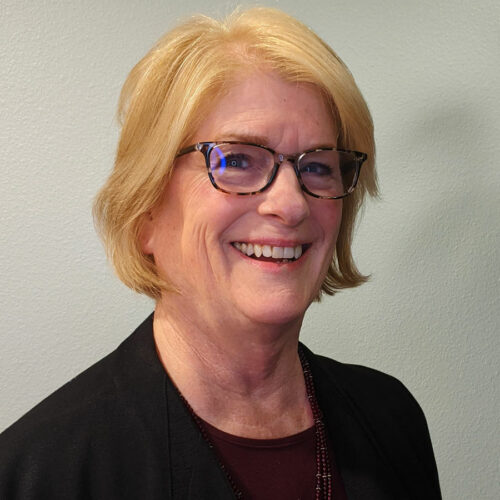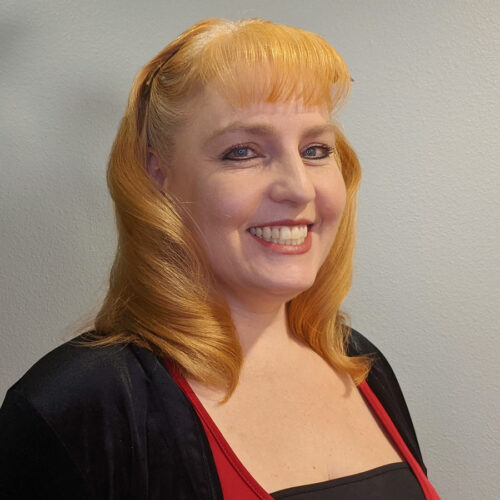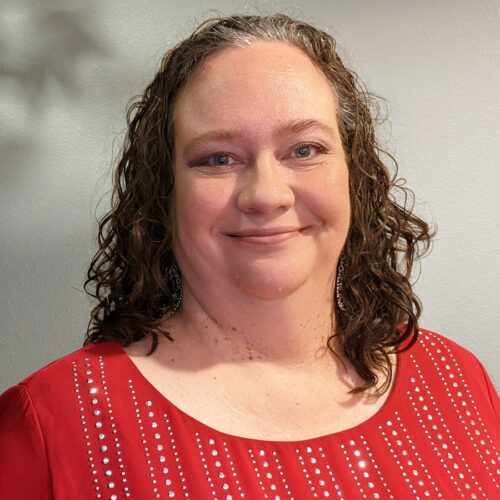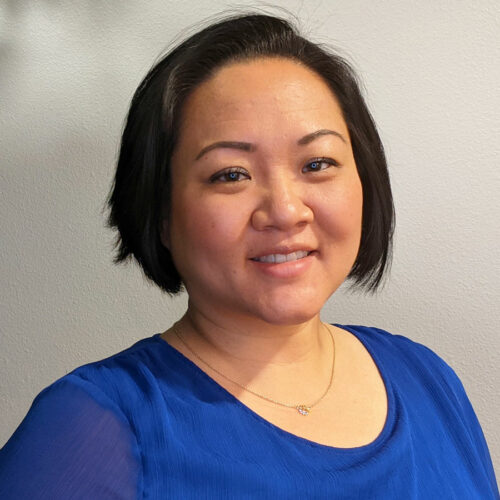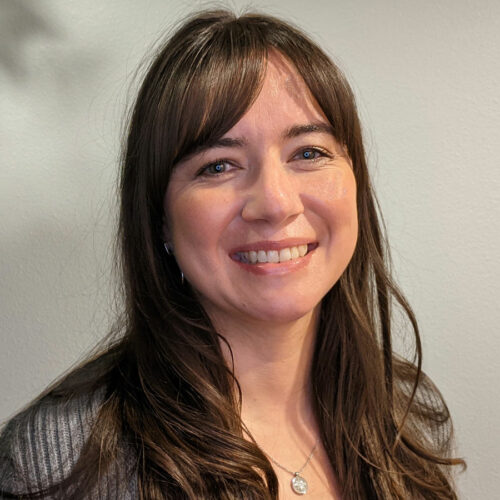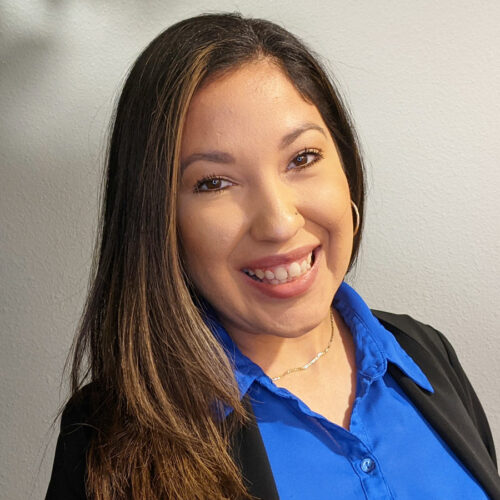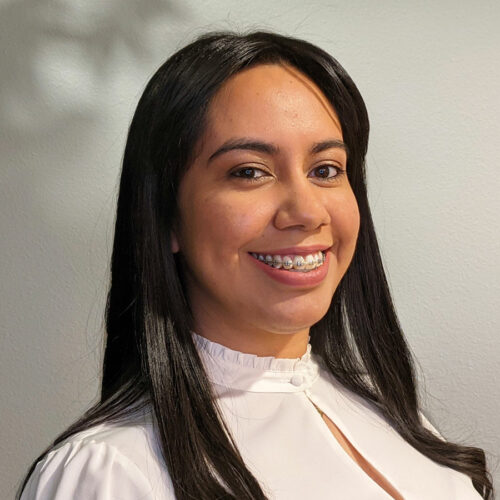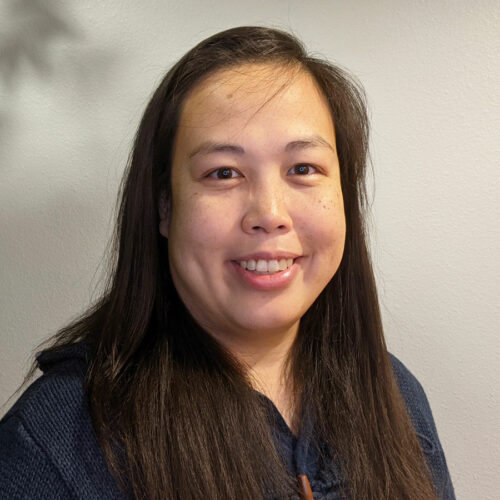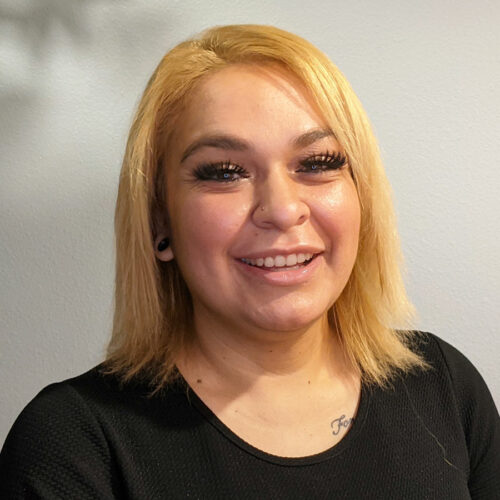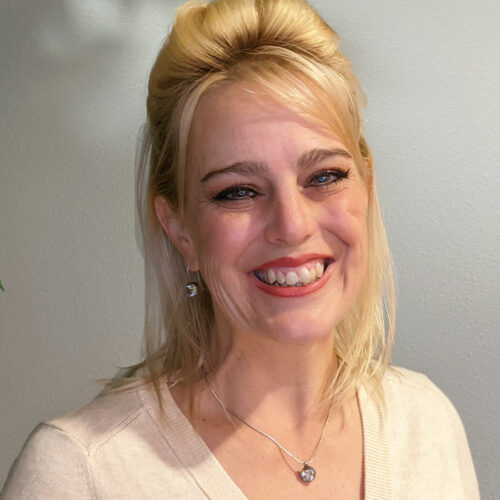 Founder/CEO
Susan Bruketta
Starting Home Care Assistance of New Mexico was a direct result of caring for my elderly parents in Illinois. As a working professional, I was not always able to care for my parents and hence needed to rely on a home care agency to care for my parents. My experience with the caregivers who cared for my parents helped me realize the importance of reliable and compassionate care for the elderly. I started Home Care Assistance, New Mexico with the vision of providing loving, reliable, respectful and exceptional care for the elderly because I believe our parents deserve the best. Previously I had worked in the medical field since receiving my BA from Eureka College in 1982 and furthered my business curriculum at Vanderbilt University. I had always worked in the medical field with medical device manufacturers in the orthopedic, ophthalmic and respiratory/thoracic segments. Today I visit clients in their homes and other settings, manage their care and stay in touch with their families. I'm also a member of the Albuquerque Senior Community which includes working with Guardians, Conservators and Trust Officers and their elderly clients. I expect the highest quality care and professionalism from all Home Care Assistance employees. And because of my personal experience, at our office we take the steps necessary to hire the very best people, train them in all important skills and place them in home environments that reward great work.
Finance & Accounting Manager/CFO
Susan Smith
Susan comes to Home Care Assistance with over 25 years' experience as a CPA. As the Finance and Accounting Manager, Susan is responsible for the day to day oversight of all of the accounting functions including accounts receivable, accounts payable, payroll and preparation of financial statements. Susan's work experience in several industries as an Accounting Manager, Corporate Controller and Financial Planner, will help ensure that Home Care Assistance continue to grow and the appropriate financial and operational controls are in place, so that we are operating efficiently and effectively.
Cognitive Therapeutics Method Care Manager
Kim O'Roark, CTRS, CADDCT, CDP
I began my career as a Certified Therapeutic Recreation Specialist (CTRS) 27 years ago, working in psychiatric hospitals, with all ages and abilities. I am a Certified Trainer for Crisis Prevention Intervention (CPI), and enjoy empowering others to maintain a safe environment for both themselves and the client/patient. After my grandmother was diagnosed with Alzheimer's disease, I became more and more interested in not only the onset of the disease, but also how to manage it, thus, I became a Certified Alzheimer's Disease and Dementia Care Trainer and a Certified Dementia Practitioner. My focus has been providing optimal engagement for those who have the disease, and making it easier for those taking care of them. I have set up trainings and programs across the western United States to help bring a quality of life to those that are affected by Alzheimer's and other dementias.
My family and I have been very involved with the Alzheimer's Association of New Mexico for over a decade. We have helped with everything from the Walk to End Alzheimer's, Dancing Stars Gala, The Longest Day, and Advocate with the Legislators, to raising money and stuffing envelopes. It is an important part of our lives and we love doing these things together.
The combination of having experienced Alzheimer's on a personal level, and having the opportunity to experience it in my professional life allows me to be empathetic of others' feeling and needs, and knowledgeable in the latest information to thrive as the Home Care Assistance Cognitive Therapeutics Manager.
Staff Nurse
Marcella Baca, RN
Marcella comes to Home Care Assistance as a registered nurse with 7 years of nursing experience in various settings. She earned her Associate of Applied Science in Nursing degree from Central New Mexico Community College in 2013 and her Bachelor of Science in Nursing degree from the University of New Mexico in 2014. Go Lobos! After working primarily with the oncology/infusion population, Marcella earned and currently holds a certification that allows her to be recognized as an Oncology Certified Nurse. It is Marcella's passion to provide compassionate yet safe and effective care to her clients. Marcella believes in the importance of client autonomy as well as providing care for the mind, body, and soul. She is known for her love of animals, traveling, trying new foods and restaurants, as well as watching her teenage son play basketball.
Care Manager
Kathy Brown
Kathy Brown started her career in geriatric healthcare as a Certified Nursing Assistant for a private duty skilled nursing facility in Texas. It was during this time, uncovered by her actions and work that Kathy developed a passion for the elderly population. Kathy progressed to becoming a hospice aide in New Mexico. Kathy's administrative knowledge expanded when she became the acting supervisor for a local hospice company's medical records department and patient intakes. This was Kathy's second supervisory role, having first managed personnel in the United States Army. Kathy is proud of her military background and serves a noble calling by aiding those who have also served in our U.S. Military, understand the complexities of home care and what benefits are available for our veterans. Kathy is one of Home Care Assistance most senior Care Managers, dedicating 10 years of service to her clients and their family members. Kathy continues to support her community by ensuring her clients' care is properly executed on a daily basis, within the comfort of their own home.
Employee Care Supervisor
Darlene Munoz
Darlene brings her 21 years of client service experience to Home Care Assistance. "I enjoy speaking with and helping clients every day, this gives me a better understanding of how I can respond to our clients' needs efficiently". Darlene's human resource experience is beneficial in mentoring employees and families in the progression of care. Darlene demonstrates flexibility to meet guardian and family requests while staying within the Geriatric Care Management code of ethics and best practices. When coordinating a patient's care it is very important to have communication and mutual respect so the best decisions are made in the client's interest.
Business Development Manager
Joann Mercure, CDP
Joann is a native New Mexican and holds a Bachelor's degree in English from University of New Mexico. Her professional career in the In-home healthcare industry began in 2006 by assisting seniors and disabled individuals, including their families, across various regions of New Mexico and providing them practical and educational information on healthcare benefits and available programs. Joann has an extensive background in customer service, administration, case management, and patient intake. In 2012 Joann was selected as a panelist for the New Mexico Alzheimer's Association Caregiver's Conference which provided families with awareness to the issues affecting seniors and informing them of the healthcare resources available within the community. Joann aspires to continue her passion for working with a diverse range of clients and furthering her professional development within the geriatric community.
Community Liaison
Michele Moore Wright
Michele comes to Home Care Assistance with a wealth of experience in healthcare, community relations, referral development and customer service – all essential in her role as a Community Liaison.
Michele moved to New Mexico 34 years ago after living the life of an Air Force "brat", wanting to find a permanent home, and community, where she could be of service and help. Her first job in Albuquerque was helping families find treatment for their loved ones, affected by drug and alcohol abuse. She provided assessments, education, care plans and follow up to clients – ensuring the most positive outcomes. Most recently Michele was employed at United Blood Services of New Mexico recruiting community members to donate blood for hospitalized patients in need of life saving blood transfusions.
Drawing from personal experience with friends, family and co-workers Michele understands the importance of working not only the elderly, but with the family too. Conditions like Dementia, Alzheimer's and Parkinson's Disease does not discriminate, but providing respectful, compassionate and holistic care can improve their quality of life.
HR Generalist
Jessica Rhodes
Jessica Rhodes – HR Generalist Jessica has been working in Human Resources for 18 years and has been with Home Care Assistance of Albuquerque since 2016. She enjoys working for HCA because she feels that our team truly makes a difference in people's lives every day.
In her free time, Jessica sings for a local rock band and is working on her Bachelor's degree in Human Resource Management. She also loves to read, spend time with family, and spend time exploring nature.
Staff Accountant
Elena King
Elena earned a BBA and MBA in accounting and has worked in the accounting field for over 25 years. She has worked in several industries, including environmental and healthcare. Elena enjoys working in the senior care field knowing that the work she does makes a difference. She values being able to support the families of the senior population, giving them peace of mind that their family member is being well cared for when they may not be able to.
When not working, Elena enjoys spending time with her family, as well as making jewelry and painting.
Client Care Operations Manager
Laura Togami
Laura joins Home Care Assistance with over 20 years' experience in Healthcare Operations and a passion for geriatric care. Born and raised in New Mexico, she has a deep appreciation for the culture and diversity of the state and how that relates to caring for family members in the home. Layered with an extensive background in customer service, administration, strategic business planning and leadership, she is best known for her mentorship and strong work ethic. Laura is committed to inspire personal and professional growth by empowering those she supports. She strives to provide quality, focused care to all clients and their families to maintain or improve their quality of life. After personally caring for family with Dementia and Alzheimer's disease, she looks forward to continuing her career within the New Mexico geriatric community and Home Care Assistance.
Care Manager
Brandie Tucker
Brandie Tucker was first introduced to the concept of home care at the young age of 20, caring for a woman on hospice. Following her first patient's passing, Brandie knew her calling would remain caring for those in need. Brandie acquired her Certified Nursing Assistant certification and cared for many individuals and continuously offering their families support and encouragement along the way. In 2005, Brandie had the distinguishing honor of being named "Employee of the Year". Brandie soon crossed paths with a family in need of care for a young man who had suffered a traumatic brain injury. At that time, it became Brandie's purpose to teach families and caregivers the most critical components of home care. Brandie began working on the administrative side of home care and has since found the avenue she sought to best assist other families . Brandie's calm and supportive approach is a key factor in mitigating the stress and confusion most often related to home care. Brandie strives to maintain the highest performance standards to ensure her clients have the opportunity to age gracefully at home.
Care Manager
Adriana Lopez
Adriana Lopez, has long had a passion for helping others. When Adriana entered the field of senior care, she knew this was the field she was meant to remain in. Adriana began her career serving others as a caregiver for the Developmental Disability Waiver and soon become a manager for residential supported living homes. Adriana also specialized in applied behavior analysis for individuals with intellectual and developmental disabilities. Following her husband's leave from the United States Marine Corps, Adriana and her family re-located to New Mexico where she focused on bettering the lives of the senior population in her home state. Adriana worked as a service coordinator for seniors, aiding the process in which they received homemaker services through Medicaid and The Department of Senior Affairs. Adriana's willingness to share her skills, knowledge and expertise make her a primary resource for her clients, families and caregivers. As an active adult, who enjoys having a healthy lifestyle, Adriana adds a lot of emphasis to ensuring her clients have a balanced approach to home care and individual quality of life.
Care Manager
Lesly Aguirre
Lesly started in the medical field in 2009 as a caregiver and has worked as a CNA/med tech, Supervisor at Brookdale Assisted Living, and as a Case Manager assisting Medicaid clients. Lesly loves being able to make difference in someone's life by keeping seniors safe and happy. For Lesly, the best reward is seeing her clients smile. Through her clients, Lesly has realized that there is so much to learn in this life, to enjoy every day, and to tell your loved ones how important they are to you. When not at work, Lesly stays busy spending time with family and friends and volunteering for various organizations and churches. She also enjoys hiking, outdoor activities, traveling and learning new languages, cultures, traditions, and trying new foods.
Care Manager
Sarah Francisco
Originally from Las Vegas, Nevada, Sarah began her career in the healthcare field right out of high school where she worked for a non-profit organization that assisted individuals from 3-100 years old with physical and mental disabilities. Sarah has also worked for a Native American tribe as the Homecare Program Assistant helping elders live more independent and productive lives. Sarah loves working with the senior population and is excited about making a difference in their lives. She loves hearing her clients' life stories and gaining insight as to how much the world has changed and how fortunate we are in current times. During her free time, Sarah is usually busy hiking or driving around the city with her son Harley – a dachshund and poodle mix.
Recruiter
Mari Valenzuela
Mari has been in the Human Resources field for 10 years with experience it the casino industry, county government and at Sandia National Labs. She enjoys working with the senior community because of how appreciative they are of the service Home Care Assistance provides and she appreciates the life perspectives seniors offer and how much she can learn from them.
During her free time she enjoys spending time with her family, trying new restaurants, and volunteering for the Robert Sotela Foundation, an organization dedicated to helping others in need.
Exec Assistant/Receptionist
Joann Blaine
Joan joined Home Care Assistance with over 10 years of administrative experience, coupled with an educational background in business administration. As our front desk aficionado, She is many times the "face" of the company, both in person and over the phone. Joan enjoys the opportunity to work with clients and our staff, which is evident through her personable and accommodating interactions. In her free time, she enjoys camping, being outdoors and spending quality time with her family.
Home Care Assistance of Albuquerque is New Mexico's only Home Care Pulse Provider to earn the Home Care Provider of Choice Award for 9 Consecutive Years